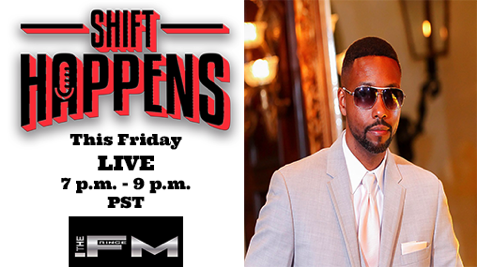 Tonight on Shift Happens:

Billy Carson



Billy Carson, the founder of 4biddenknowledge Inc. Billy Carson is the Author of 'The Compendium Of The Emerald Tablets' and is an expert host on Deep Space, a new original streaming series by Gaia. This series explores the Secret Space Program, revealing extraordinary technologies and their potential origins. Billy Carson also serves as an expert host on Gaia's original series, Ancient Civilizations, in which a team of renowned scholars deciphers the riddles of our origins and pieces together our forgotten history documented in monuments and texts around the world.
As co-founder of the United Family of Anomaly Hunters (UFAH), Billy Carson works with some of the top anomaly hunters in the world. Their mission is to provide evidence of past and present life on Earth, as well as on other celestial bodies inside our solar system. They also work to educate others about ancient technologies and their potential origins. The group is a pioneer in two new fields of science—Archeo-astronomy and Astro-anthropology. Billy believes that these will be offered as a college course in the not so distant future.
Mr. Carson appreciates the dedication and hard work it takes to accomplish great things. Recently, Mr. Carson earned the Certificate of Science (with an emphasis on Neuroscience) at M.I.T. Among his most notable achievements, Billy is the CEO of First Class Space Agency based in Fort Lauderdale, FL. Specifically, his space agency is involved in research and development of alternative propulsion systems and zero point energy devices.


we'll be giving away several copiess of his book "Compendium of the Emerald Tablets" away on the show tonight as well!
________________________________________________

LIVE tonight from 7 p.m. - 9 p.m. PST on The Fringe Fm


Ways to Listen:

- ShiftHappensPodcast.com

- TheFringe.FM

- Talk Stream Live & TuneIn - on The Fringe FM channel

- Spreaker.com/show/shift-happens (Chatroom is at Spreaker)