You had such grand plans for your home when you first purchased it, but life has a funny way of getting in the way. Time, money and skill are probably a few items that have prevented your progress. However, if you ever want to sell your house remember that a completed and updated one is likely to sell faster and for a better profit. As you consider your finances and decide how to tackle some of your projects, think about a few ways to get the most value out of your home.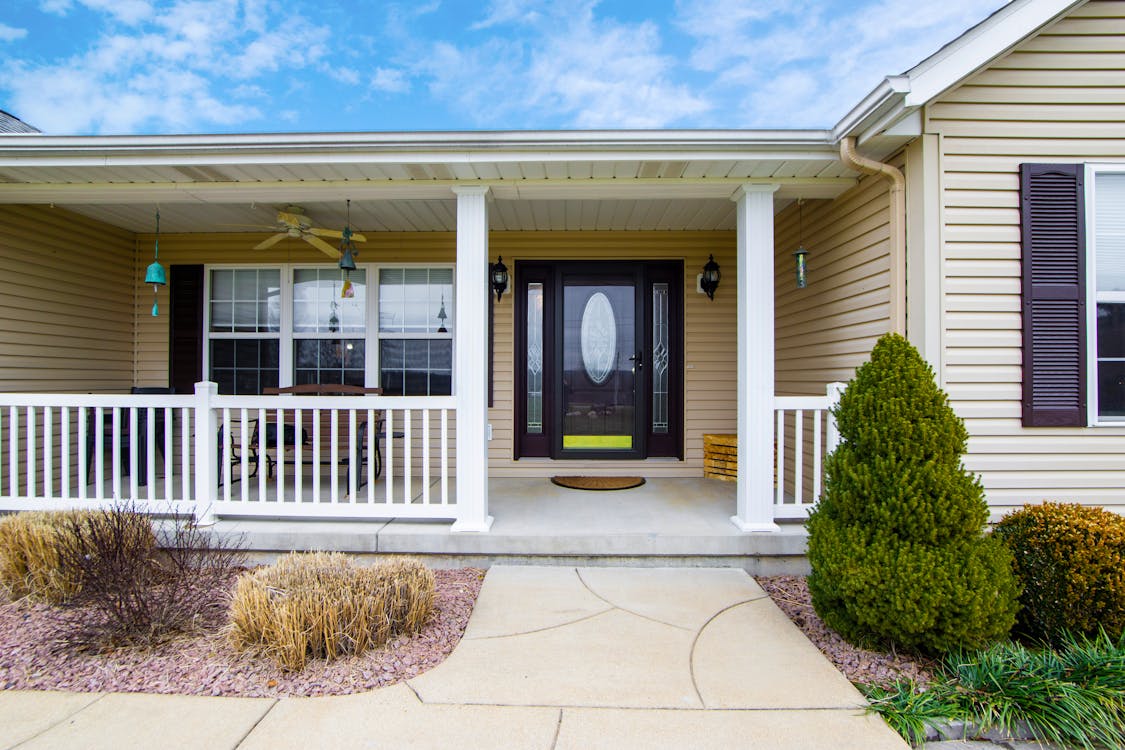 Curb Appeal and Landscaping
Oftentimes a first impression is the one that sticks with prospective buyers and can alter their judgment on whether or not they like a home. Don't let yours be "the one with the creepy overgrown front yard" or "that one house with the moss all over the roof." Take a look at your home's exterior from an outsider's perspective and decide what small changes you need to make to improve its curb appeal.
Check the pool. If you've got a pool on your property, ensure that it's in pristine condition. Do you have it regularly inspected for safety and proper cleaning? Is the layout something you're happy with or no? If not, you can contact swimming pool contractors around Santa Rosa Beach for instance to make it the design of your dreams. A dirty, uncared-for pool can be something buyers don't want to deal with, so make yours a selling feature rather than a turn-off.
Mend your fences. It's amazing what a few boards and a good pressure cleaning can do to a neglected fence. Double-check the posts and make sure that they're safe and sturdy, replacing boards as you need to. Once you've pressure washed off all the moss and dirt, consider staining or painting for a fresh and updated look.
Tame the jungle. Yardwork isn't everyone's idea of a good time, but if someone could film a documentary about local wildlife in your front yard then it's time to grit your teeth and dive in with your machete. Or lawnmower, whichever is easiest, remember that but a well-manicured lawn with fresh flowers and pruned hedges can work wonders on a home's creepy factor.
Get Rid of Carpet
While carpet had its heyday once upon a time, today's homebuyers are not as sold on it as the house hunters of yore. Replace the frayed, worn-out carpet with coffee stains on it with something sleek and modern — not to mention easier to keep clean. This is not to say that you need to tear out every piece of carpet in your home, especially if it's new and in good condition (with one exception; see below). If you want to replace flooring but only little by little, here are a few sneaky places that home buyers prefer to see wood or tile instead of carpet:
Entryways. Who wants to come in from the rain and mud only to step onto soft, absorbent carpet immediately afterward?

Hallways. The long stretch can seem to flow better with vertical-facing tile or wood options, making for a more calming space. Bonus points if the flooring flows into other rooms.

Bathrooms. It seems like this shouldn't have to be mentioned, yet there are still homes that have carpeted bathrooms. This is the one and only exception to the "don't tear it out if it's new" rule. Bathrooms are the dirtiest rooms in the house; carpet is absorbent and soaks moisture, which can lead to mold infestations and other unsanitary conditions. Seriously, replace your carpeted bathrooms with tile or something else.
Brighten The Place Up
A shadowy home can feel cold, uninviting and all-in-all depressing. Rather than give off the vibe of a funeral home, shine some light! There are easy, cost-effective ways to do this that can instantly transform the atmosphere of your house.
Replace soft white bulbs with LEDs. These super-bright bulbs are slightly more expensive than the standard bulb, but that's because they're energy-efficient and last 20-25 times longer than typical light bulbs.
Update light fixtures. Those builder-grade globe lights in every room have served their purpose long enough, but it's time to get your fixtures replaced with something a little more attractive and less 90s. As you can afford it, go room-by-room and replace the light fixtures around the house.
Light candles. Sometimes the old-school methods word the best of all. Lit candles offer a vintage, romantic vibe and cast light in different, otherwise unnoticed corners of the house. They also smell great and make the house feel more cheerful and homey.
Even if you're not planning on selling immediately, getting your home ready in the meantime is not a bad idea. It's worth knowing what upgrades should be done to get the most value for your home when you do sell it.