WITH things having come to a halt, it is hardly surprising that the global economy has crashed in the wake of the coronavirus pandemic resulting in millions of people losing their jobs. While Covid-19 poses a serious threat to the health of many, it poses an equally serious threat to the well-being of millions of people. From tech giants like Apple to e-commerce giants like Amazon, everyone has taken a financial hit due to the unwanted lockdowns and social-distancing policies in place. Apple is one of the biggest players in the IT industry to have shut down many of its outlets thus laying off thousands of its workers.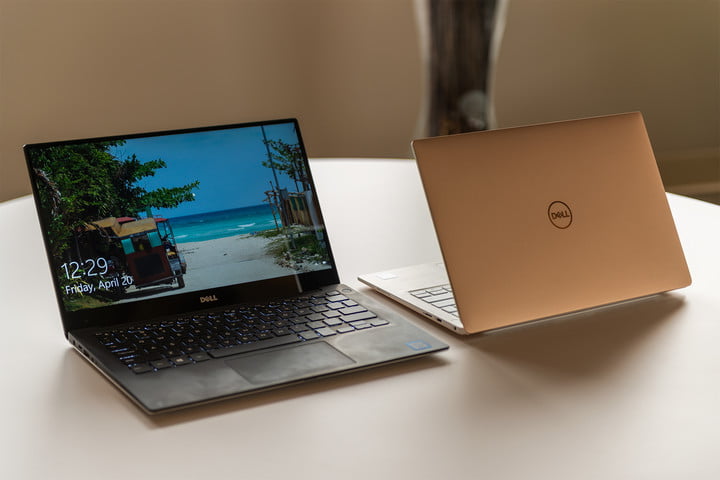 While we hope and pray that normalcy is restored soon but the chances are very slim as of today. Meanwhile the 'new normal' of working from home, it seems, will stay with us for a while. And while that may not be a thing we hoped to look forward to at the beginning of this year, it is in our best interests to come to terms with it.
So, what do we do?
We prepare ourselves for our jobs accordingly and get our hands on the best laptops that are available out there in 2020. Working from home is not everyone's cup of tea, but now that the odds are stacked against most of us, it's to time accept that it's a choice that nature has made for us and we have got no other options for a while. So, while we are at it, why not invest in some of the best laptops?
How do I find the best laptops?
You do not. Sit back and relax. And read on more to find out which laptops serve your purpose the best! Without further ado, let's have a look at some of the best laptops that people have opted for while they are working from home.
Dell 3000 Series
You can never write off Dell when talking about the best laptops, can you? Dell is one of those tech giants that has got something for anyone! If you are looking for a pocket-friendly laptop with basic features – just enough to give you the liberty of working smoothly from home – this is the one you are looking for.
Dell 5000 Series
If you are a businessman who has been forced to sit at home due to the ongoing pandemic and are unsure about the laptop that ticks off all the boxes, you are looking for Dell 5000 Series! Designed especially for business needs – with good speed and a battery with increased life, Dell 5000 is one of the best laptops available out there.
Dell 7000 Series
Mind you, the supremo – as we like to call it – will cost you more than usual but it is an absolute beast of a machine! It is designed especially to cater to the workload of heavy businesses. With fast speeds and ample storage, Dell 7000 Series is the ideal device to have under your possession.
Apple MacBook Pro
Can you, in any way, ever exclude Apple from making it to the list while writing about or discussing the best available gadgets? With such a stronghold over the IT industry, Apple reigns supreme over all other brands when it comes to the best laptops. Such has been its success and popularity over the years that Apple has had to launch several MacBook Pros at the same time. You can choose anyone from Apple MacBook Pro 15 inch, Apple MacBook Pro 13 inch, MacBook 13 inch Gray with Touchbar, MacBook 13 inch Silver with Touchbar, MacBook 15 inch Gray with Touchbar or MacBook 15 inch Silver with Touchbar. From what we have learned, these are some of the Apple products that are being sold like hotcakes nowadays.
Apple MacBook Air 128-256 GB
Launched last year, the product is still being sold like a hot commodity. With features like Retina display with true tone technology and a battery life that could last for an entire day, it is no wonder why people have opted for Apple MacBook Air 128-256GB during the past few days! A word to the wise – get yourself an Apple MacBook Air 128-256GB before you lose the opportunity to do so.
Lenovo Laptops
Lenovo, if you are looking for a laptop that is both pockets friendly and equipped with great features, should be your first choice. Most of the offices now provide their employees with Lenovo's ThinkPad because they know that not only it is relatively cheap but it also provides great value against the money that's being invested in it. Lenovo has successfully launched many products that continue to survive and thrive among the users.
A final word
So, those are some of the best laptops that are available in 2020. Do your research before you get anyone for yourself?